Back to Digital Preservation Pioneers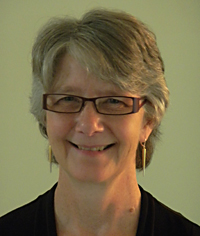 May, 2011 - Legal information is at the core of democracy, which means that law librarians bear a great responsibility. They also face a unique digital preservation challenge.
"Legal information is never final," said Margaret Maes, executive director of the Legal Information Preservation Alliance. "Laws can always be amended. Case decisions can be overturned or sent back for further work or reversed. So you can't ever say that a legal document is final because perhaps it has been updated or supplemented or changed in some way."
She is helping bring law libraries up to speed on digital preservation and access. She has taken on the mission of equipping them with the crucial resources they need to do their job effectively in the 21st century.
Maes has worked with electronic legal information since she began her professional career in the mid-1970s. At that time, one of the major resources for law libraries was LEXIS, a full-text searchable database of Ohio and New York cases; in 1979 the NEXIS news- and business-information service was added.
For decades, any concerns Maes had about preservation were for paper-based books, around issues such as binding and brittle paper. But by the late 1990s, as more and more information was published exclusively in electronic form, Maes grew aware of the risks threatening digital resources. She and others noticed key websites disappearing and materials coming out in different versions would remain intact only in one version while earlier versions would disappear.
In 2001, she moved from the law school library at the University of Minnesota to the University of St. Thomas, which was building a new law school. There she helped develop their new law library, deciding on the physical space, the programs, the services, which collections to build and which resources would be print and which would be digital. "Digital preservation issues were in the front of my mind from the beginning," she said.
Still, some rapid changes surprised her. She cites an example of a major purchase of 19th-century legal monographs on microfiche. "We thought that was an essential purchase," Maes said. "Within five years it came out as a digital product. No one could have ever predicted at that point that the technology would be available to digitize such a large quantity of material in an affordable way."
She was also concerned that some government publications – core resources for law librarians and legal researchers – were coming out solely in electronic form. It was clear to her that more and more primary source materials (such as laws and regulations and case reports) and secondary materialswere born digital, and she knew that legal libraries nationwide had to rally together to establish standards and best practices for digital preservation and access.

In 2003, the Georgetown Law Library and the American Association of Law Libraries co-sponsored a conference titled "Preserving Legal Information for the 21st Century: Toward a National Agenda (external link)", which resulted in Maes and her library becoming a founding member of the Legal Information Preservation Alliance (external link).
LIPA developed and grew under the strength of a core group of volunteers who set up a governance structure, created a strategic plan, conducted a preservation inventory, and sponsored a print retention project. Maes was hired as the half-time executive director in 2008 to continue these efforts and initiate new ones. As of April 2011, LIPA has grown into a consortium of 109 law libraries (external link), including the Law Library of Congress). "Part of our mission is to create collaborative partnerships among the members," Maes said.
Among the benefits for LIPA members are discounted programs for digital preservation services, a legal information archive established with OCLC using ContentDM (external link) and access to an ArchiveIt subscription.
Maes admires the digital-preservation achievements by the Library of Congress and its NDIIPP partners and she is honored that LIPA was invited to join the National Digital Stewardship Alliance. She said, "There are a couple of things we are particularly interested in within the NDSA, including the content registry that the Content Working Group is talking about; for us this would be a continuation of a preservation inventory LIPA developed. The other area of interest to us would be standards. We continually answer questions from our members about what standards there are, how reliable they are and what libraries should be doing."
The majority of LIPA's members are law school libraries, with a smaller number of state law libraries and a few federal libraries; Maes is looking for help from them. She said, "We have attempted to find one person in every state that can keep us informed on what is going on with preservation of legal and government information in their jurisdictions." But she is aware of how much effort LIPA can realistically ask of outside volunteers. She hopes to collaborate with NDIIPP and NDSA partners who already work with legislative materials and to glean some best practices and standards from their work.
A looming issue for LIPA, and a crucial focus for all law libraries, is authenticity and versioning of digital information. Maes said, "If you're going to rely on the law it has to be the authentic law. So whether you're doing legal research for a law school paper or representing a client in court, you have to be sure that the information you are relying on is authentic." She admits that, despite a variety of available encryption and authentication services, widely accepted authentication for digital information will be an ongoing technological struggle.
And as laws transform, each version is important. "Part of authentication is having the right versions – and all of the versions – of something that you might need if you are a researcher and you are really trying to nail down a point," Maes said. As a law develops from a proposal to a final version, there are often elements of meaning or intent that somebody can use when trying to prove a point about a piece of legislation. In the legal discipline, the more people pay attention to versions, the more important it becomes to preserve them.
Maes modestly deflects credit for her achievements. She said, "I've done my best to promote digital preservation during my career, but I really have to say that the LIPA member libraries and their staffs are the real pioneers."