Mark Sweeney
Acting Deputy Librarian, Library of Congress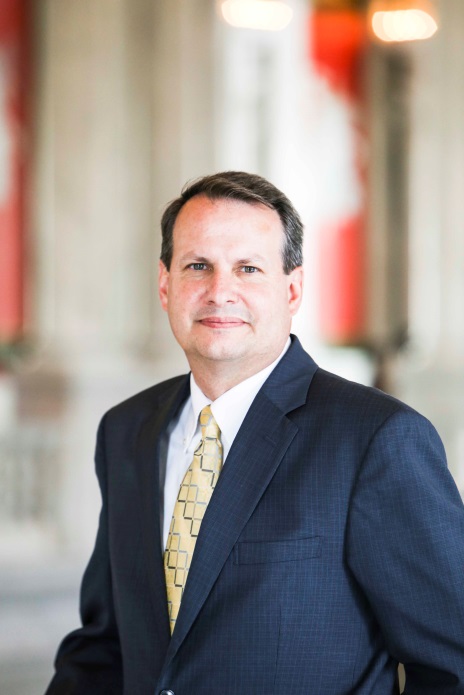 Mark Sweeney is currently serving as the Library's acting Deputy Librarian. Prior to his current appointment, Mr. Sweeney served as the Associate Librarian for Library Services. He was responsible for carrying out Library Services' mission, which is acquire, organize, provide access to, maintain, secure, and preserve the Library of Congress's universal collection. This vast collection contributes to the advancement of civilization and knowledge throughout the world, documents the history and culture of the United States, and records and supports the creativity of the American people.
Prior to his serving as the Associate Librarian for Library Services, Mr. Sweeney served as the Library's Director for Preservation. In this capacity, he was responsible for ensuring long-term, uninterrupted access to the intellectual content of the Library's collections through a multi-faceted preservation approach. The major programmatic areas he administered included binding, conservation, environmental monitoring and emergency response, mass deacidification, preservation reformatting, and preservation research and testing.
Prior to his service as Director for Preservation, Mr. Sweeney held a series senior management positions at the Library of Congress. He was Chief of the Humanities and Social Sciences Division, which is responsible for reference and research services in the Library's historic Main Reading Room; Chief of the Serial and Government Publications Division; and Chief of the Preservation Reformatting Division.
Mr. Sweeney has extensive experience in the selection, description, and preservation of library materials. For example, he coordinated the Library's role in the United States Newspaper Program (USNP), a cooperative national effort by the Library of Congress and the National Endowment for the Humanities (NEH) to locate, catalog, and preserve on microfilm, and make available to researchers newspapers published in the United States from the eighteenth century to the present. He also served as the Library's program manager for the National Digital Newspaper Program (NDNP), another cooperative initiative with NEH to enhance access to newspapers through the application of digital technology. Both efforts have been highly successful in preserving and promoting access to collections of the Library as well as other institutions, and they serve as models of national cooperation for the preservation of newspapers--an important part of the nation's cultural patrimony.
Mr. Sweeney holds a Bachelor of Arts degree in history from McGill University, and a master's degree in library and information science from the Catholic University of America.
Photo credit: Amanda Reynolds, Library of Congress photographer