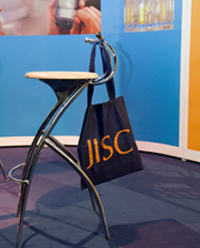 December 2, 2010 -- Last month, the JISC-sponsored Digital Preservation listserv (external link) reached its 10th anniversary, a milestone in the evolution of digital preservation.  Today, there are over 1,300 subscribers from over 30 countries. 
From the first message posted on November 13, 2000, there have been many thousands of postings, and the dialog enabled by these discussions has helped drive the development of the digital preservation field. One of the earliest announcements on the list was the initial funding of the National Digital Information Infrastructure and Preservation Program in early 2001.  This 10-year listserv milestone was recently announced as one of the latest postings to the list.
For all who are interested in following the development of digital preservation via this list, a full archive is available on JISCMail at https://www.jiscmail.ac.uk/cgi-bin/webadmin?A0=digital-preservation (external link).