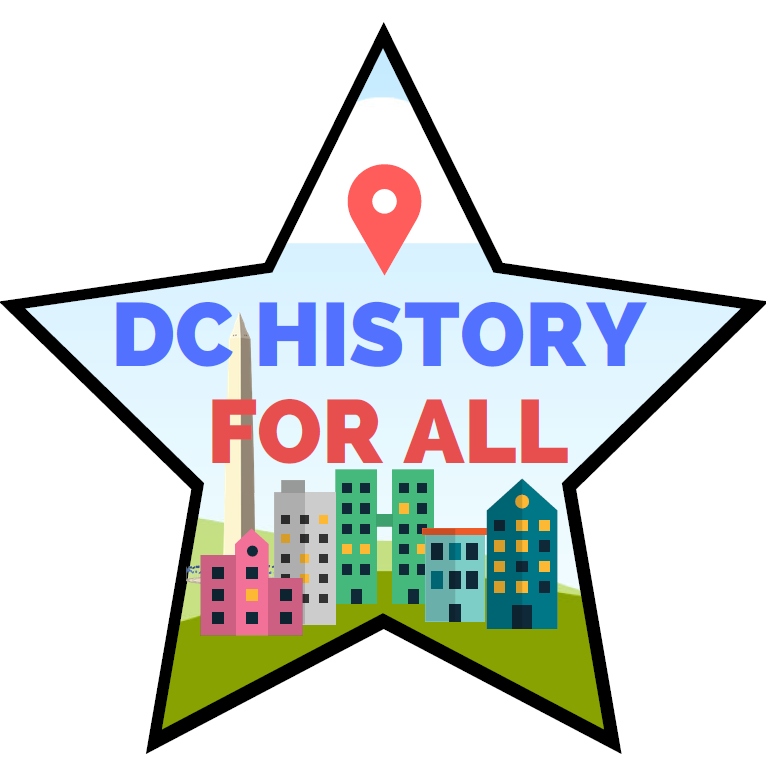 DC History For All: Volunteer Fair
Saturday, September 23rd, 2017 11am-3pm Anacostia Community Museum
Hashtag: #DCHistory4All
Registration: You can register online or call the Anacostia Museum at 202.633.4844.
We are pleased to share this unique opportunity for the public to sample a range of participatory and volunteer projects from cultural heritage and history institutions in Washington, D.C.!
Experience Washington, D.C. and history firsthand with DC History for All: Volunteer Fair at Anacostia Community Museum. Learn about volunteer opportunities from staff at cultural heritage and history organizations located in and focusing on the capital city. Hear stories from community figures about the District's past and current projects to preserve it.
Talks on DC history:
12:00pm | Race and Cultural Identity in Latino DC: Collective Memory and the Mt. Pleasant Riots | Patrick Scallen, Ph.D. Candidate at Georgetown University
12:30pm | Shedding Light on White Privilege through Archaeology: The Yarrow Mamout Archaeological Project | Dr. Mia Carey, National Park Service
1:00pm | DC Collections in the Moorland Spingarn Research Center | Lopez D. Matthews, Jr., PhD, Digital Production Librarian; Manager, Digital Production Center | Howard University Libraries and The Moorland-Spingarn Research Center
1:30pm | Preserving Our Vanishing History. Anacostia Evolved: Civil War-1967 | Dianne Dale, Author and Historian
2:00pm | Digitizing DC's Transportation History: Using Omeka and Social Media to Uncover Hidden Collections | Katie Crabb, Librarian, District Department of Transportation
Local history organizations & projects:
FAQ:
How should I get there?
The Anacostia Community Museum is accessible by car, metro, and wmata bus. Street parking is available.
Will I be able to view the Anacostia Community Museum exhibitions?
Yes! You will be able to explore several exhibitions while you are at the museum, including the brand new 50th anniversary celebration exhibit and Gateways/Portales. Learn more here.
For questions concerning this event, please contact Meghan Ferriter, Senior Innovation Specialist, National Digital Initiatives, Library of Congress at [email protected].
Request ADA accommodations five business days in advance at (202) 707-6362 or [email protected].