INTERNSHIP POSITIONS AVAILABLE ON A ROLLING BASIS.
CHECK BELOW FOR AVAILABLE INTERNSHIPS AND APPLICATION INSTRUCTIONS.
The Internship Experience at OSI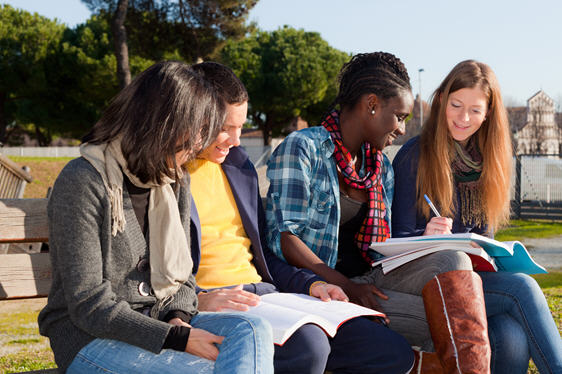 The Office of Strategic Initiatives (OSI) supports the Library's vision and strategy by directing the overall digital strategic planning for the Library. OSI leads the national program for long-term preservation of digital cultural assets, a collaborative institution-wide effort to develop consolidated digital future plans and the delivery of information technology services.
With partners in the field of cultural heritage and digital stewardship worldwide, internships in OSI expose interns to mentors and professionals in a public service environment. OSI has hosted interns from Indiana University, University of Maryland, and University of Michigan among others. Graduate and undergraduate-level interns work on a diverse array of projects in numerous educational fields such as business, information technology, journalism, and digital curation. Interns are also able to receive course credit in exchange for their time at the Library of Congress.
Internship Logistics
Prior interns at the Office of Strategic Initiatives at the Library of Congress have completed projects both short-term and long-term. Internships can be designed to work around school scheduling and generally range from 2 to 3 months. At this time, virtual or online internships are unavailable.
Internships at the Office of Strategic Initiatives are unpaid. Course credit may be earned for internships, per approval from each intern's academic institution.
If Interested
Interns are selected year-round on a rolling basis if space is available. As positions become available, position descriptions will be posted below. If a position description is still up, it means the position is still open.
To be considered, you must submit ALL of the following materials to internOSI@loc.gov:
Resume (2 page maximum): Resume should include all relevant academic and professional experience
Cover letter: Cover letter must detail which internship position the applicant is seeking, as well as specify applicant's dates of availability
Official or Unofficial academic transcript – must show all post-secondary work
Two references: References must include one professional contact and one academic contact
To be submitted by another party:
One professional or academic letter of recommendation: Letter of recommendation must be sent directly from the recommender to internOSI@loc.gov with the applicant's full name in the subject heading
Internship Positions (click on position title for more information)